Mexpolimeros is one of the main participants in the plastics sector nationwide.
Compound and Distribution Department
Mexpolimeros is one of the main participants in the plastics sector nationwide.
Contact us +52 56.237.58.904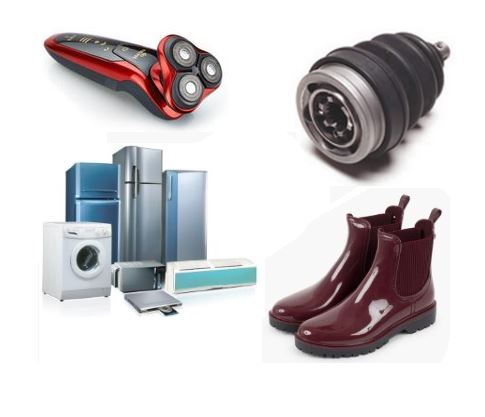 We offer an extensive assortment of elastomers, thermoplastics and additives. The Mexpolimeros range is divided into different families of products: Engineering Plastics (composites based on PA6, PA66, PBT, PET, PC, ABS, SAN, ASA, PPOm and alloys/blends), Technical Polypropylene (PP MF, PP GF, PP FR, PP HI… ), Technical Polyethylene (PP MF, PP GF, PP FR, PP HI… ), Technical Polyamide 6, Technical Polyamide 66 (PA MF, PA GF, PA FR, PA HI… ). Thermoplastic Elastomers (SBS, SEBS and SEEPS), Vulcanized Thermoplastic Elastomers (TPV), Polyurethane ether or ester (TPU), vinyl acetate copolymer (EVA). Added to the standard formulations are those made to measure to meet specific application needs, regulations, etc. The wide variety of polypropylene compounds, technopolymers, thermoplastic elastomers and recycled polymers that we produce at Mexpolimeros, allows us to cover different application sectors and develop tailor-made solutions for our clients. A multi-product and multi-country approach makes Mexpolimeros a point of reference for the main global players in the automotive, home appliance, power tools, construction and electronics markets. Our products are provided by specific and strictly controlled quality companies. Our logistics department specializes in the transportation and distribution of polymers. Our sales staff and customer service representatives are dedicated to customers and geographic regions. Experience and professionalism support Mexpolimeros. We demand a rigorous quality control in all the products we distribute, be they polymers, elastomers and additives. Work proactively with our clients to meet their needs, promote a culture of continuous improvement for our staff. We are professional experts, we provide optimal technical advice to all our clients. The company has specialized more and more in technical products, in order to meet the market demands for recycled compounds by expanding its range of products to many recycled polymeric bases:
PS, ABS, PP, POM, PBT, PA6, PA66, PC, PMMA, HIPS, PET, y blend PC/ABS, PC/ASA, PA/ABS etc. y elastomers TPE, like SBS, SEBS, SEEPS, SEPS, TPV, TPO, TPU, EVA, TPC-ET, TPE-A, PVC etc.
Departamento de compound y distribución de polímeros y elastómeros retardantes a la llama
Mexpolimeros es uno de los principales participantes en el sector de plásticos a nivel nacional.
Contactanos +52 56.237.58.904
The flame retardant department was born in November 2001 from the idea of creating a solid know-how in flame retardant formulation, developed in different families of polymers. Self-extinguishing compounds limit the risk of fire in electrical, electronic, household appliance and electric mobility applications. Mexpolimeros offers products optimized for UL94 flame resistance tests, for the GWIT, GWFI and GWEIPT glow wire tests required by the IEC60335 standard, and for UL746B temperature aging. Formulations designed on traditional systems with halogen, red phosphorus, intumescent systems or low environmental impact systems without halogen or red phosphorus are available. Over the years, the company has specialized more and more in technical products, in order to meet the market demands for high-tech compounds by expanding its product range to many polymeric bases: PS, ABS, PP, POM , PBT, PA6, PA66, PC , PC/ABS, PPS, PPA, PSU, PEEK and alloys and with more than 100 UL certifications.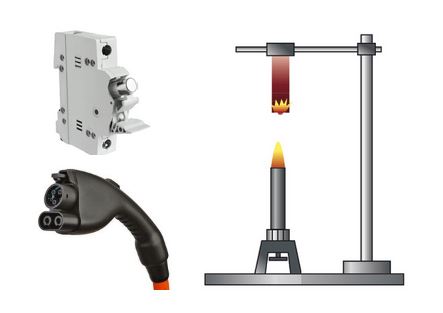 .
We deal with the design and development of shoe lasts for men, women and children, through the use of state-of-the-art systems. The company collaborates with large and important brands in the footwear scene. Craftsmanship, tradition and technology come together to always guarantee a product of high quality and excellence. Contact us +52 56.237.58.904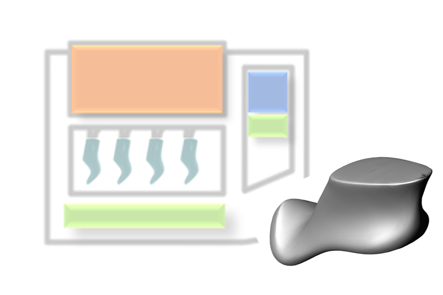 Our company is in continuous evolution, it is capable of fusing the most innovative production technologies with a deep-rooted craft tradition, essential in this sector. We actively collaborate with the main brands in the footwear scene and participate in the most important fairs in the sector, we can boast of a historical archive of quantifiable models in more than a million pieces. Synonymous with professional seriousness, artisan experience, technological research, service and quality, we are an integral and proudly "Made in Mexico" reality. In our factory we materialize your 3D project, with our CNC numerical control system. Your file must be in the .iges or .stl extension and send it to our email, so we can quickly quote your project. Our numerical control lathes can generate hours with millimeter precision and with high productivity. Precisely for this reason, we produce high-density polyethylene lasts with the best and most innovative technology on the market, which allows us to create lasts of the highest precision and quality, completely turned, including the heel and toe box, without any subsequent retouching by man. . As for the joints of the lasts, we make the wedge and the alpha or V and tendo or California joints. We can also make the alpha joint with the addition of the wedge, for companies that manufacture highly prestigious footwear.
Additives Distribution Department
Additives are used to achieve a multitude of properties, which are crucial for today's cutting-edge thermoplastic applications in the automotive, electrical and electronic industries. Properties include heat and UV stability, flame retardancy, nucleation and desiccation. In addition, there is a range of additives that provide anti-fog, anti-scratch and anti-static effects.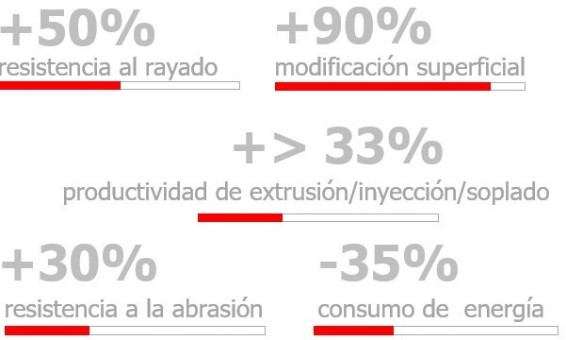 MEXTRON
It is a masterbatch that uses halogen-free compounds and is used as a processing aid, improver of channel homogeneity and performance, as well as a flame retardant (LOI) synergist and smoke suppressant. Improves resistance to abrasion and mechanical properties. It also works as a slip and release agent during cable extrusion. It decreases the viscosity and flow properties of a polymeric compound, allowing the compound to be processed more efficiently and at a lower cost, it is used in the extrusion and injection process with benefits for the performance, stability and homogeneity of the compound. Improves the surface quality of finished products. Reduces waste, surface defects and eliminates die-cutting problems. It shows better behavior in CPR and dispersion, smoother surface, greater elongation at break, filler load and extrusion speed. Improves scratch resistance by 50%, improves abrasion resistance by 30%, improves surface modification by 90%, reduces energy consumption by 33% and increases extrusion productivity by more than 30%. MEXTRON is used in compounds of PPO, PET, PE, PP, ABS, SAN, PS, PMMA, PC, PA, PBT, EVA, SBS, SESB, TPU, TPV, TPO, TPA and in many rubber and thermoplastic applications. It's easy to dose and is incorporated directly into the thermoplastic, even those with mineral reinforcements. The active ingredient improves the dispersion of the fillers and increases the flow index (melt index), which makes it easier to transform and form the plastic part. This process aid reduces production costs, increases productivity and reduces waste plastic. The recommended dosage level in the composition is 0.5÷1%.
Extrusion and compound department
Our compounds are combined with fillers, reinforcements, other polymers, pigments, modifiers, among other additives, to improve properties, reduce costs, or improve processability.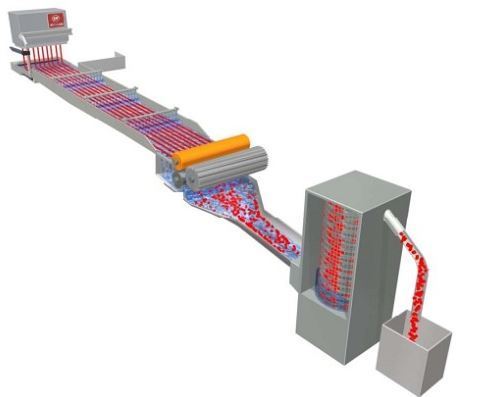 Compound
Mexpolimeros, founded in 2001 thanks to the twenty years of experience in the sector of its founders, presents itself as a production and distribution reality with experience and innovation to offer cutting-edge materials and services to the manufacturing industry. Mexpolimeros is the repository of a specific know-how that allows it to produce a considerable type of compound in PP, PE, PA6, PA66, PBT, PET, PC, ABS, SAN, PS, elastomers such as TPU, TPS, SESB, SBS, SEEPS , TPO, alloy and mixtures of PC/ABS, PC/PBT, much more, capable of satisfying, even at the request of the client, respecting the specific needs. Its strong point is the existence inside of a laboratory equipped with the most extensive equipment for the analysis of incoming materials and the certification of production batches. The company, mainly oriented towards the production of filled and reinforcing compounds (talc, calcium carbonate, barium sulphate, glass fibre, carbon fibre, masterbatch etc.) also produces a wide range of regenerated polymers, self-extinguishing products, high impact, resistant to heat and light, intended for the process of molding, extrusion, thermoforming, rotational molding, blowing and filming, for the electrical and electronic, automotive, construction and household appliances sectors.
.
We deal with technical issues in general terms, formulations, extrusion, molding, blowing, poltrusion, thermoforming, rotational molding, slush, technical advice from a specialist in thermosetting elastomers, TPE and polymeri thermoplastic elastomers, commodities, technopolimeri, superpolimeri, biopolimeri, and all types of commercial additives.
Technical advice
Our technicians are trained to offer you the best product, suited to your needs, depending on the mold, the process, injection molding, co-moulding, over-moulding, bi-injection, 2K, extrusion, blow molding, co-extrusion, rotational molding, pultrusion, forming, laser welding, TTIR, hot knife, ultrasound, vibration, etc.
Process Tips
Mexpolimeros provides technical advice on; extrusion, molding, blowing, poltrusion, thermoforming, roto-molding, slush molding, foaming, curing and vulcanization processes, technical advice from a specialist in the ultrasuoni welding process, hot slats, vibration, induction and friction, printing laser, metallization, pad printing, over-injection, co-extrusion, 2k etc.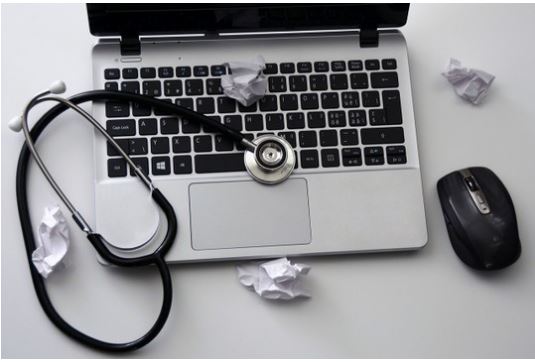 .
Formulations Department
Mexpolimeros provides technical advice on formulations for; polymers, elastomers, blends & alloys.
.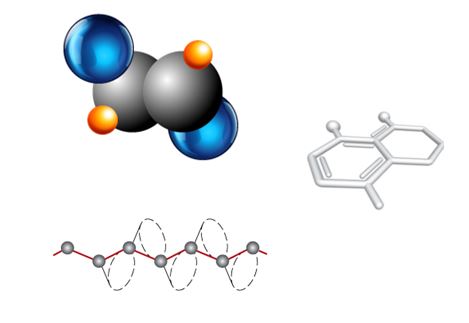 Formulation Tips
Formulations
Mexpolimeros provides technical advice on formulations for; polymers, elastomers, blends & alloys, with load and/or reinforcement, additives, customer service with more than 40 years of experience in formulas and process technologies, with available personnel to manage them or the necessary technical support for its successful achievement. Our research laboratory, the workshop, the technical office, production and all the internal departments collaborate in continuous synergy, thus offering ourselves to our clients as a single point of contact for the entire work, personally following all the construction phases.
.
Department of construction of molds for plastic materials
Mexpolimero collaborates with a 100% Mexican company that is a leader in the molding of plastic materials based on the client's project: it creates the most suitable mold to satisfy the demand for productivity and provides the corresponding mold. The company is able to guarantee maximum productivity and functionality by using a continuous work cycle and ensuring the maintenance of the machines through internal tooling.
Our injection department is a benchmark in the production of molds and molding of plastic materials since 1970. At Mexpolimeros we have the skills and knowledge that allow us to develop a formula or a project with experience. We have the "Know How" knowledge to develop technology and we give exclusivity to use and maintain industrial property over a process or formulation. The information is kept to maintain the secret before third parties outside the company. Mexpolimero collaborates with a 100% Mexican company that produces plastic injection and assembly parts, which has become one of the main suppliers for world-class clients. Mexpolimeros, a benchmark in the sector for more than forty years, is a structured reality capable of offering the best mold construction services for plastic materials.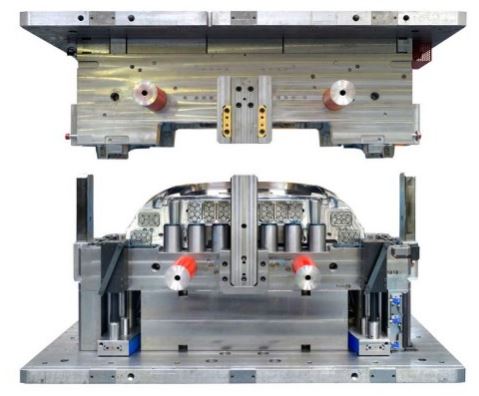 .
Mexpolimero collaborates with a 100% Mexican company that produces plastic injection and assembly parts, which has become one of the main suppliers for world-class clients.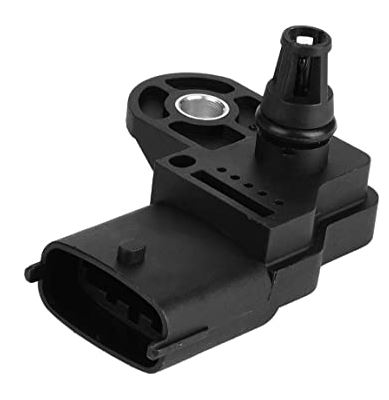 Thanks to the experience accumulated in more than fifty years of activity and the valuable support of cutting-edge technologies, our company has been able to innovate on time, guaranteeing the highest quality standards. Through our hot molding of plastic materials and injection molding we are able to create polymeric objects for any sector. We can faithfully reproduce an existing part or create a new one, starting from raw materials and a simple idea, then developed by our technical department, until the completion of the finished plastic product. With over 50 years of experience, we have designed and manufactured quality custom parts and materials while delivering unmatched customer value through superior customer service and a commitment to total value. We provide Tier II plastic injection services in the automotive industry in Mexico. We have ISO9001:2015 & PLAN IAFT certification.
We are a company with the best brands and Italian technology with a presence in Mexico.
Contacting us for plastic extrusion and compounding systems means receiving a complete 360° service. With a Made in Italy production and constant control of the quality parameters of its machinery and processes, it creates complete plastic extrusion lines (from mixing to spaghetti or underwater cutting), also guaranteeing rapid after-sales assistance throughout the world. . Our systems are designed to automate, control and have a more efficient production without losing quality in the finished product.
We have:
Pelletizing systems
Homogenization systems
Automated loading system
Finished product loading and unloading system
Volumetric or gravimetric dosing systems
Single screw or double screw extrusion systems for recycling or compounds